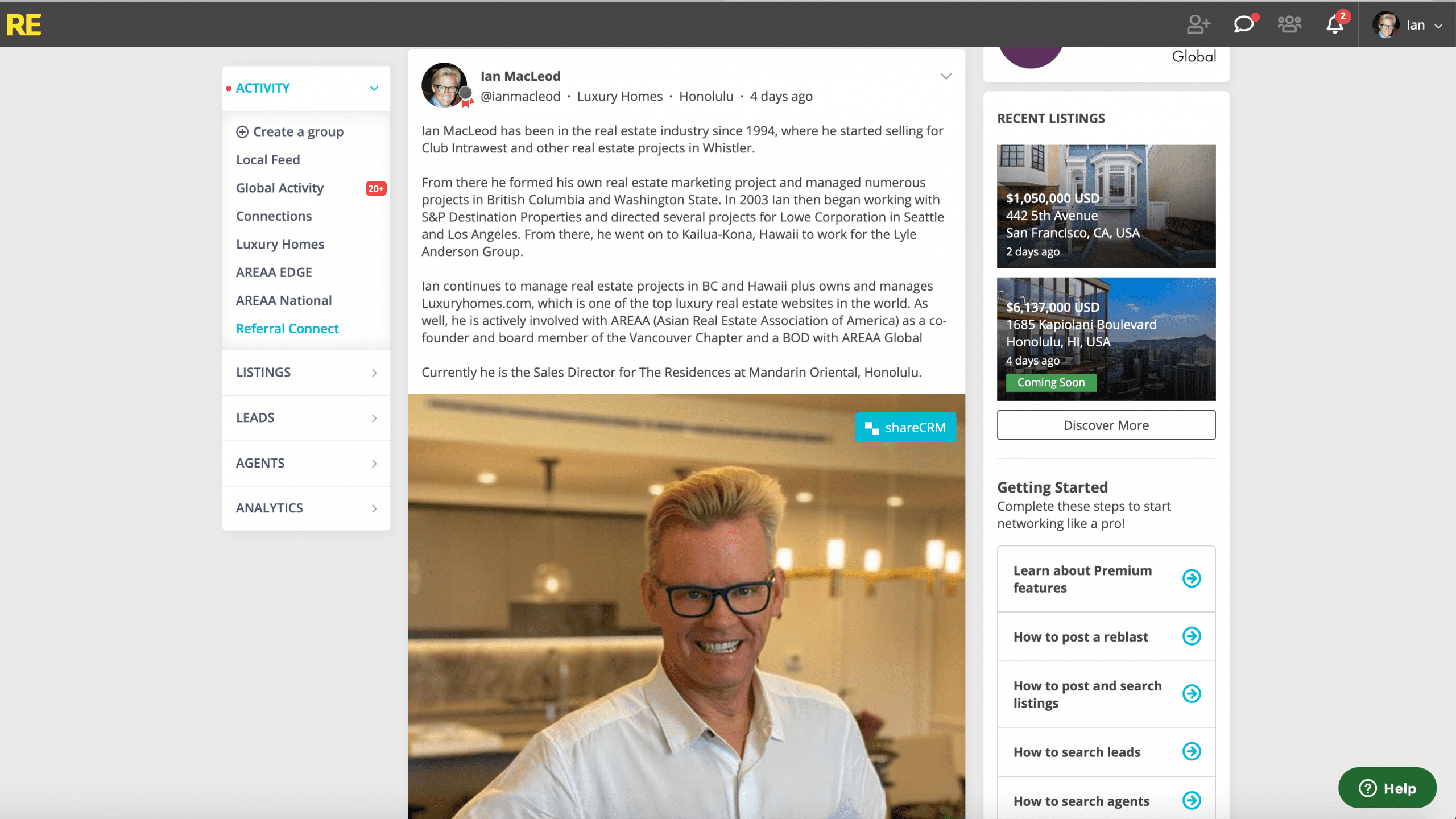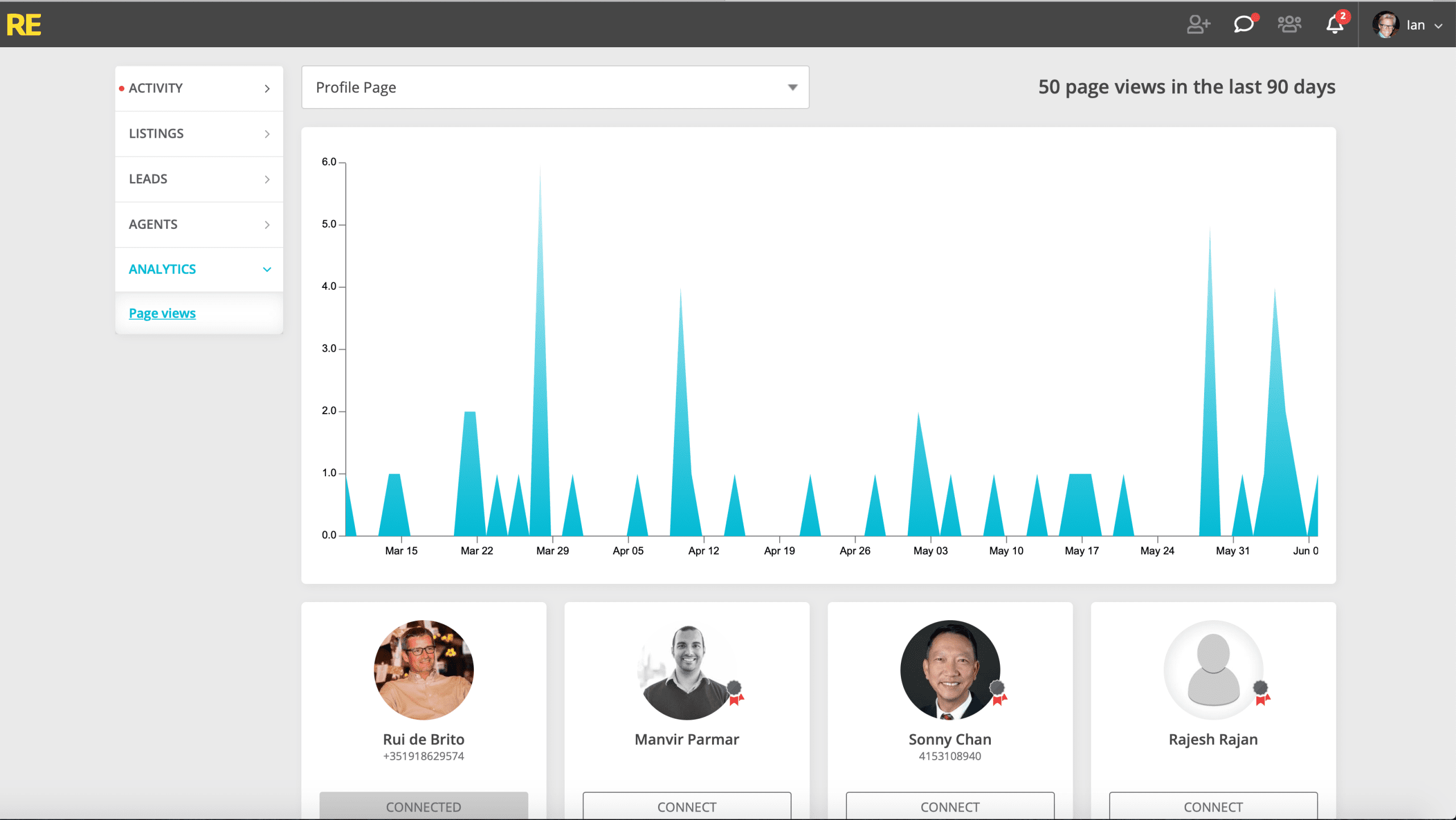 What is Referral Connect powered by RESAAS?
Referrals are a big source of leads and can make up a major portion of an agent's business.  Referral Connect allows real estate agents to send and receive referrals to each other instantaneously, and it is as easy to use as your favorite social media platform.
The referral network is available to all AREAA real estate members. You can connect with them directly with the in-built chat and harness the power of the AREAA community.
Create your Referral Connect account so you can get referrals today!
Powered by RESAAS
Need help with Referral Connect?
Please send your inquiry to:
support@resaas.com 
Membership Benefits
A free account on the AREAA Global Referral Connect program
Referral Connect allows members to utilize the world's largest real estate network platform
It is easy to use and just like posting on your social media app
The new normal is to make connections with AREAA members from around North America and the Globe on one app
How to Get Started
Referral Connect is available to AREAA members

Become an AREAA Global Member and let's start doing business the EASY and most efficient way

Once you are an AREAA Global Member, you will receive a link and password to activate your Referral Connect account

Post your listings and referrals as soon as you complete your account. It's fast and easy!

Upgrade to Premium at any time to get instant referral notifications
Platform Features
One click access on your phone or computer
Real Estate is the only business so there is no other clutter
Referral listing tool is very simple and will go out to AREAA members instantly
No transaction fees for deals – you earn 100% of your referral commissions
Premium access get you instant referral notices
Global Membership
Be a Part of the Growing AREAA Membership All Across the World
UpClose Trips
Explore the World and Business Opportunities
AREAA Project Showcase
Connecting AREAA Members with Developers Around the World